Who we are
Sete Outeiros is a free nature retreat for trans and queer people to come and experience a completely different way of life.
What we offer
Set in a beautiful wild valley, Sete Outeiros offers the opportunity to learn about gardening, carpentry and off-grid living. Surrounded by rivers, waterfalls and many many hikes, it is an accepting environment conducive to self-discovery and personal growth.
What else?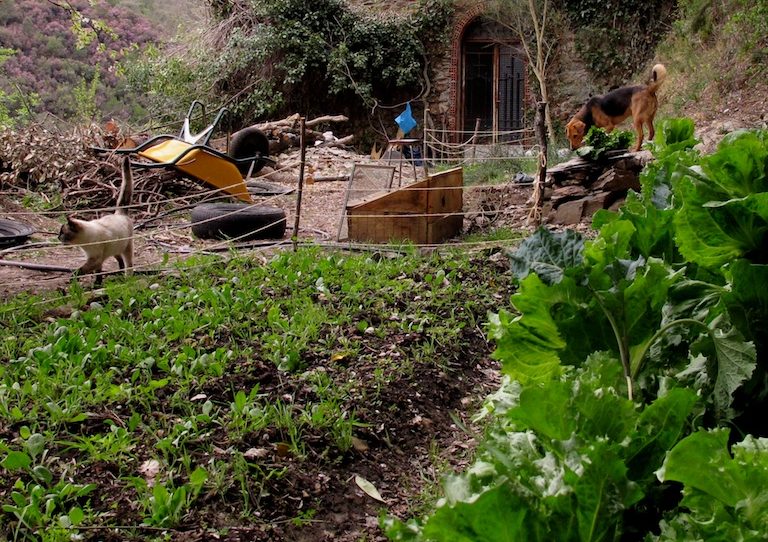 Staying is completely free. All you have to do is get here and help buy the food you eat, but if you haven't got money for food, come anyway, we'll cover you.
If you want to know more, read the what to expect page.
Sete Outeiros lies in the quiet wilds of Galiza, northern Iberia.
To arrange a visit send us an email to:
ola@seteouteiros.gal